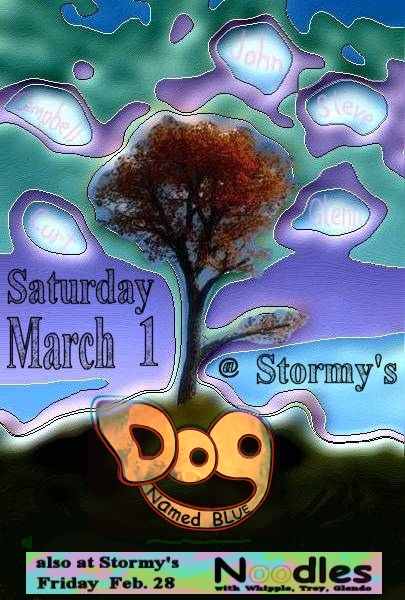 Dog Named Blue is playing
Saturday March 1, 2003
at
Stormy's Off-Braodway
in Chico, CA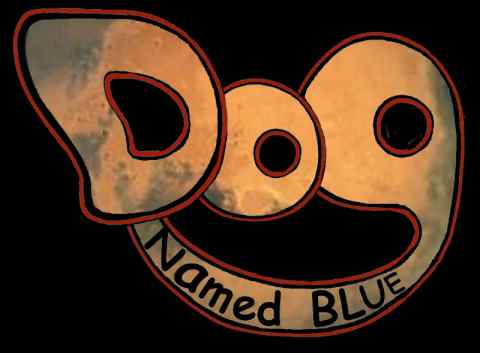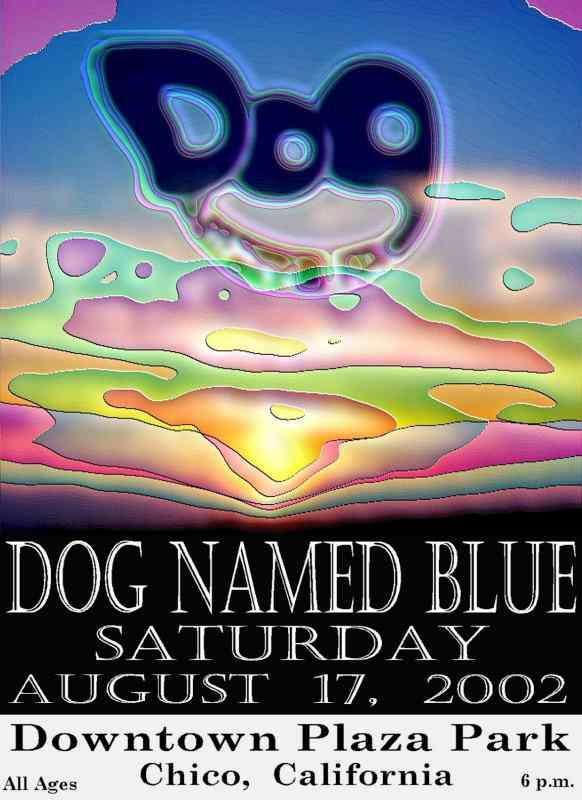 NEW YEAR'S EVE show
Stormy's Off-Broadway
SET LIST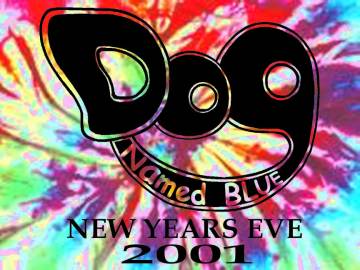 ---

Image from Dog Named Blue disco gig



July 1st - KZFR Birthday at the Card Center
was a great show! Good luck KZFR
---
3rdin the forest behind Scooter's Cafe
Dog Named Blue played on the Main Stage at sunset
Check out the set list here
New Years Eve @ Stormy's in Chico Check out the show setlist
Dog Named Blue played their annual Halloween Party in Chico on October 28th (the set list? unknown. we played 3 sets but your guess is as good as ours)
Glenn has been playing with Jack Straw, JC Flyer
and Glenn/Campbell and the Gratefully Dead Cowboy Band
Campbell has been playing with Jack Straw Band
and Glenn/Campbell and the Gratefully Dead Cowboy Band


any help with recent set lists would be appreciated
Set lists for 2001 shows
Set lists for 2000 shows (11 shows)
Set lists from 1999 shows (13 shows)
Set lists from 1998 shows (11 shows)
Set lists from 1997 shows (45 shows)
Set lists from 1996 shows
pictures of Dog Named Blue
Song list of Dog Named Blue
gt76man homepage
Dog Minus Two home page and set lists
---
Dog Named Blue handbill from 1993
Dog Named Blue handbill from Red Dog Lodge 1997
Dog Named Blue at Johnny's Wedding, 1996
Dog Named Blue sticker
pictures from the Dogs past
---
email me at:gt76man@yahoo.com
---

The Millennium show was!!!
There were free gourmet appetizers by Jen.Live jazz music followed by Chris' Acoustic Notions.
Thanks to Curt, Jen, and 319 for a wonderful party!
---
Graceful Dog played the 319 on Saturday night.
The line-up featured 5 members of Dog Named Blue and Chris Lawther from Jorduga.
Duel drumming was provided by former Dog Named Blue drummer, Paul Rogers,
and current Dog Named Blue drummer, Steve Ellis.
---
Halloween weekend was busy for the Dogs.
Saturday night was the big Dog Named Blue
Halloween party @ Appleby's.
Dr. Evil and Mr Bigglesworth were very happy.
Friday night (Oct 30) several of the Dogs joined up with Jimmy Fay
as Jack Straw. Jack Straw played at Stormy's Off-Broadway.
Then on Sunday (Nov 1) there is a Halloween party
in Laytonville. Talk about a high weekend!!
---

Dog Named Blue had a wonderful weekend of music in Chico,
July 30-Aug. 1. The weather was wonderful. Our friends are great.
We played 42 different songs in 3 shows. Thanks everybody!!!

The Dog had a wildly successful show in the Red Dog Lodge
at the High Sierra Music Festival on July 3rd.
pictures from the Red Dog Lodge
---

The happened Saturday night February 27th, Dog Named Blue graced the small stage of 319 in Chico. The featured acts were Dog Named Blue,Electric Circus, Jorduga and Puddle Junction, along with trivia contests and limbo contests present by Lucy in the Sky with Diamonds. Dog Named Blue opened the show with a short high powered set featuring mostly original Dog songs.Then Jorduga took the main stage for the growing crowd of "freaks". Then it was back to the small stage for the Dog's second set. Another short set that rocked the house and featured the only slow song played by the bands this evening, April Fool's. April Fool's is a sad beautiful ballad written by Campbell and accented by the throaty background vocals of Carol Kelly. The Dog also had vocal help on Music Never Stopped by the lovely Donna stand-in, Lucy in the Sky with Diamonds.Once again the action turned to the main stage for Puddle Junction and space jamming, followed by Electric Circus. A splendid time was had by all.

***go to Family Freak Festival '99***